| It is a brilliant product. I was amazed to see change in my hair condition as I could see huge reduction in my hair fall and my hair felt softer than before. Akira is a hassle-free equipment as it is easy to fix and requires no monthly maintenance. I would surely recommend this to my family and friends.
 Akira has been a blessing in disguise for me. Just about when I was giving up on all the things, I had tried to control my hair fall, Akira came in and acted as a miracle. Not only did my hair fall reduced, but my skin also started feeling so much softer than before. This is definitely a highly recommended product!
 I am impressed with the performance of Akira. At this age of 72 years, I found my hair much better and no dryness in the skin.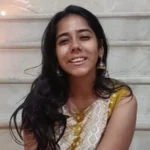 My hair fall stopped immediately……and my showerhead now remains stain free…..to top it all, I could fix the gadget myself…no need for a plumber